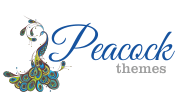 SC-214
Rs. 85.00
Ordering Information
Payment option for international buyers: CREDIT CARD Only.
Once the order is made, send the text matter in a word file on email.
Printing and Finishing wastage possible upto: 5-8% of the total ordering quantity.

For any more queries, email us.
Description
INSERTS (Included in price):
Two, Extra Unprinted Inserts @ Rs.10 each and Printed Inserts @ Rs.25 each.
CUSTOMIZATION:
Religious logos can be replaced or removed (Ganesha ॐ, Allah ﷲ, Ek-Onkar ੴ, Khanda ☬, Christian Cross ✞, Initials at extra cost)
PRINTITNG / PRODUCTION TIME:
Layout is professionally designed once the order is made.
10-12 days to print and send the cards once the proofs are approved.
Rush Order Services available subjected to the cards ready in stock.
UNPRINTED / DESPATCH TIME:
2-3 Days to despatch the unprinted cards once the order is received, subject to availability of stock. If not ready then a minimum of 7 days is required.
ADDITIONAL ITEMS:
Address Labels @ Rs.10 each, RSVP / Thank you Cards @ Rs.25 each.
SHIPPING / COURIER:
Both International & Domestic delivery available at the best prices from DHL/FedEx etc.
International Express delivery time: 3-4 days.
Domestic Express delivery time: 3-4 days (for major cities only)
Domestic Surface delivery time: 7-8 days
OFFERS / DISCOUNTS:
Bulk quantity discount available for orders above 200pcs.
Special discount for orders from both Bride & Grooms side.
FREE PDF copy of invitation for Whatsapp sharing.
Goods & Sales Tax Extra
Additional information
| | |
| --- | --- |
| Weight | 70 g |
| Dimensions | 18 × 18 cm |
| Color | Blue, Sky Blue |
| Brand | Peacock Theme |
| Order Type | Unprinted, Printed |
How we work?
Design Selection: Select the card you like or send an inquiry message to check on the total order cost or the availability for the samples. Note: All our cards suitable for all Religions.
100% Best Price: Yes we are the cheapest of all the stores and we guarantee our products are real value for money, as we are the original manufacturers and suppliers worldwide.
Pay & Order: Proceed with placing a bulk order (online) or email the complete order details and Send Wordings over email in a word file. Paying is very easy through secured mode using credit card.
Digital Proofs: Digital proofs are sent on email for verification. Make amendments as required and approve proofs for final printing. WE DONT PRINT UNLESS PROOFS ARE APPROVED.
Print & Deliver: Order printed and delivered at your doorstep in stipulated time. Well packed, well printed and as perfect as you wanted. We use FedEx / DHL only for international deliveries.